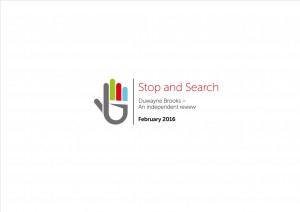 Stop and Search: an independent review (full report)
Northants Police held a consultation into the perceptions and views of communities around the use of Stop and Search powers in January 2014. As a result, the following changes were made to Stop and Search procedure in the county:
Proactively handing out Stop and Search forms when the tactic is used – more than legislation requires
Establishing a Reasonable Grounds Panel to assess all searches
Commissioning Northamptonshire Rights and Equalities Council (NREC) to provide officer training
Trialling the use of body-worn cameras to identify areas of improvement
Retraining officers who have misused Stop and Search tactics
This report reviews the impact of these measures from a variety of perspectives, including alternative approaches by the police and community engagement.
Click here to read the full report on the Northants PCC website.